By Sarah Gediman
Every summer, people across the country travel to freshwater beaches in northern Michigan to relax. They take hikes through the Sleeping Bear Dunes National Lakeshore, breathe in the scent of cedars and birch trees, and peer at the breeding grounds of endangered birds, the sandpipers and piping plovers. They eat local cherries, peaches, blueberries, and cheese, and watch sunsets from lakeside vineyards and historic lighthouses. The combination of sparsely populated beaches, breathtaking views of Lakes Michigan and Huron, and an increasingly popular food scene has earned the region generous coverage in prestige publications such as the The New York Times and Vanity Fair. But America's Third Coast is more than the ideal vacation spot; together the five great lakes hold 20 percent of the world's freshwater. They support livelihoods, trade, and energy infrastructure — as well as drinking water for 40 million people. The lakes are fundamental to the ecological, economic, and public health security of the region. But Lake Michigan and Lake Huron together face a critical, imminent threat.
Every day, 23 million gallons of crude oil and liquid natural gas, contained within twin 67-year-old pipelines, course below the Great Lakes. These structures have long been covered in rust. The original enamel meant to protect them from disintegrating has worn off. Nearly seven decades of powerful currents have swept their physical supports from the lake floor, and the pipelines have lost an average of 26 percent of their original wall thickness. Invasive species cling to the rusty pipes and add weight to these already crumbling pieces of post-war infrastructure — part of a pipeline known collectively as Line 5 — that has brought fossil fuels from Alberta to Sarnia, Ontario, since 1953.
A particularly fragile portion of Line 5 is positioned at the intersection of Lake Huron and Lake Michigan in a section of water known as the Straits of Mackinac, where the peninsula creates strong, unpredictable currents. Between the erratic currents and challenging topography of the peninsula, the Straits of Mackinac, in the words of University of Michigan researcher David Schwab, are arguably "the worst possible place for an oil spill." A catastrophic Line 5 rupture would contaminate not one but two Great Lakes, via currents that weave around the small gulfs and islands.
Simulating what a spill would look like under a variety of hydrological conditions, Schwab estimates that an oil spill in the Straits of Mackinac would affect between 150 and 700 miles of freshwater coastline. This shore is home to more than 1,870 species as well as scenic attractions vital to Michigan's tourist industry. A study led by Michigan State University ecologist Robert Richardson concludes that the average spill caused by a Line 5 rupture would lead to $6.3 billion in damages to wildlife, municipal water systems, property values, and the tourist economy.
Many inland sections of Line 5 are in even worse shape than the sections that cross the Straits. According to Professor Jeffrey Insko, a member of the Pipeline Safety Trust, "there have been dozens and dozens of instances of leaks and spills and other things along the inland routes of (Line 5). So, Line 5 has in fact leaked in the past, it just so happens to not have leaked in the straits yet." Nevertheless, some estimates report up to 1.1 million gallons of crude oil have already leaked from Line 5. The failure of the inland pipelines only makes the egregious state of the pipelines in the Straits more alarming.
Where Does It All Go?
In response to the concerns of the Pipeline Safety Trust and other environmental groups, Enbridge Energy, the company that owns Line 5 and the fossil fuel products that course through it, has argued that Michiganders depend on the pipeline for energy. But in fact, the vast majority of crude oil and natural gas pumped via Line 5 through the Straits of Mackinac is not used for domestic energy on either side of the border. It does not heat houses, power cars, or light classrooms and libraries. After crossing the Canadian border, Line 5 passes through Northern Wisconsin, and Northern and Western Michigan. It then merges with other pipelines just north of Detroit, and its contents are finally emptied into oil refineries in Ontario. The majority of refined oil is then shipped to Asia where it is manufactured into plastic products. Because of this, it is impossible to tell exactly what percentage of the material that poses such a threat to the Great Lakes is converted into plastic in Asia and how much is used to heat homes in Michigan. What we do know is who, and what, would suffer from a massive oil spill.
The only people who definitively use energy from Line 5 to meet personal energy needs are residents in Michigan's Upper Peninsula who use propane from Line 5 to heat their homes. This is different from the energy they use for electricity, which is purchased through the power grid and can come from anywhere. But David Holtz, a representative from the environmental advocacy group Oil and Water Don't Mix, says that "it's really in the interest of people who heat their homes with propane in the Upper Peninsula not to be reliant on Line 5, to have other options if the line ruptures."
The enormous threat posed by Line 5 lies not only in the risk of a spill, but also in what the pipeline produces. Line 5 oil contributes significantly to climate change, increases disease as a result of both petroleum combustion and plastic exposure, and contributes to worldwide plastic pollution of oceans and waterways. A truly secure energy future would exclude conventional oil pipelines such as Line 5 for two reasons: because the physical pipelines inevitably deteriorate and pose a catastrophic environmental hazard, and because the fossil fuels they transport are either burned or refined into materials that ultimately harm the well-being of the people the energy is intended to help in the first place.
Michigan's petroleum problem is even more alarming in light of Enbridge's dirty history of spills in the state — and the continuing risk for more spills. In 2010, an Enbridge pipeline called Line 6B spilled 1 million gallons of crude oil into the Kalamazoo River in Marshall, Mich. The disaster was one of the largest inland oil spills in U.S. history and cost Enbridge $1.2 billion in cleanup and legal fees. In addition to the harm caused by the oil itself, unidentified chemicals that had been used to dilute the viscous bitumen were vaporized into toxic fumes upon contact with air, and caused numerous hospitalizations (Enbridge refused to tell doctors and patients what the chemicals causing extreme symptoms were, claiming it was a company secret). The oil left behind from the 2010 spill continues to tragically impact the region, devastating farmland, potable water springs, and wildlife habitat.
The Kalamazoo oil spill permanently affected Marshall, but also had the effect of drawing greater attention to Line 5. The risk of a spill of comparable or greater magnitude in the Straits of Mackinac has caused an increasingly vocal opposition to Line 5 and the oil it transports. As Holtz, the environmental advocate, recalls, "until that major catastrophe (in Marshall) most people in Michigan didn't even really know that those pipelines were in the Straits of Mackinac." Oil and Water Don't Mix formed shortly after the 2010 Kalamazoo spill. The group's anti-pipeline campaign has grown from the roughly 300 individuals who attended their first rally in 2013 to a network of over 250 indigenous nations, NGOs, local governments, faith-based organizations, and businesses. They advocate for the shutdown of Line 5, and an increase in renewable energy infrastructure, and they support politicians who align with these values. Their activism has drawn the attention of a number of national environmental groups, including the Sierra Club and Bill McKibben's 350.
This wide-ranging network of anti-pipeline activists and politicians has also found sympathy among statewide elected officials. Michigan Attorney General Dana Nessel, elected in 2018, campaigned heavily on shutting down Line 5, which she deems a threat to the state. During her campaign, Nessel argued that it was "the responsibility of the attorney general to protect the state of Michigan and to protect the public against what I think will be the biggest economic and ecological catastrophe of our time." Since her election, Nessel has acted on her commitment to protecting Michigan's natural resources. Insko is optimistic that Nessel is "fully committed to the idea that the pipelines pose a real threat to the Straits and that a tunnel project is not viable because of the threat of climate change." Gov. Gretchen Whitmer likewise included the issue in her campaign and is an outspoken advocate of shutting down Line 5.
What's Next?
Meanwhile, however, Enbridge Energy has proposed its own substitute for the petrochemicals Line 5 supports: the company plans to decommission the current pipeline and replace it with a system that allows it to transport more oil through the Great Lakes system. Enbridge has proposed drilling a 10-foot-wide tunnel under the bedrock of the Straits of Mackinac over the course of 10 years. After construction, a new Line 5 would run through the tunnel, carrying a higher volume of oil under the Lakes than it does currently. The company has framed this tunnel project as a response to the risks posed by the current deteriorated state of Line 5. Drilling under two Great Lakes, however, would be unprecedented and extremely hazardous. It would also take about 10 years, during which time Line 5 is already expected to rupture. A spill is even more likely if the bedrock to which Line 5 is bound is gutted to make room for yet more crude oil.
Insko calls the new pipeline proposal "a distraction." The tunnel will take many years to build, during which time the problems with Line 5 will worsen. This plan also depends on the responsible construction of and transition to a new piece of infrastructure, risky in light of Enbridge's cavalier attitude toward pipeline security evidenced in the 2010 spill. Shortly before leaving office in 2019, Republican Gov. Rick Snyder's administration gave Enbridge Energy the legal authority to proceed with the tunnel project. This is the latest in nearly 70 years of legislative and judicial accommodations between Enbridge and the State of Michigan. Nessel is currently pursuing a lawsuit that challenges the legality of the proposed tunnel.
Drilling for oil is dangerous, likewise transporting it. The aftermath of an oil spill is always accompanied by grieving communities, devastated wildlife, and contentious legal battles, but never by the full recovery of the spilled oil. "Cleaning up" an oil spill is a wishful way of describing a Sisyphean, often hopeless task. From the years-long battles between governments and the companies responsible for the spill, to the ineffective floating devices to skim oil once it has filtered through plant and animal material and risen to the surface, to dumping pollutants into water sources to cause the coagulation of oil to ease the removal process, "clean ups" can never remedy the catastrophe of a major oil spill. Once oil enters a body of water and shore ecosystem, the vast majority of it is never recovered. Devastation of the environment, for hundreds of miles around, is effectively permanent.
We must save our Great Lakes. If Line 5 is not shut down very soon, the picturesque lighthouses of Lake Michigan and Lake Huron will be lighting the way not for tourists through a precious natural landscape, but for rescue boats through a sludge of crude oil. The soil that once supported award-winning wine and produce will be tainted, and the dunes that supported cedars, birches, and endangered species will shimmer with the purples, yellows, and blues of free-flowing oil. The sparkling waters that currently support a unique freshwater ecosystem, robust tourist economy, and 40 million human lives will be stained petroleum black.
About the Author …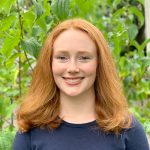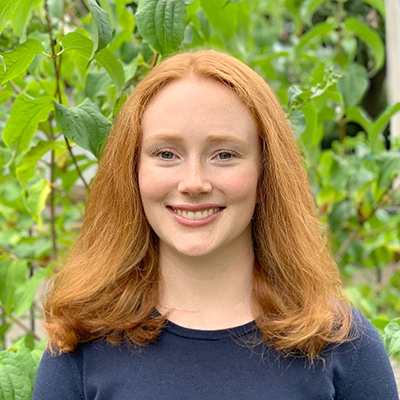 Sarah Gediman, the Q Magazine Fall 2020 Student Editor, is a senior from Wilmette, Ill. She is double majoring in History and Earth, Society, and Environmental Sustainability, after which she hopes to pursue doctoral work in the history of climate science. This piece was researched and written for ESE 498, the capstone course for the Certificate in Environmental Writing, in Spring 2020.