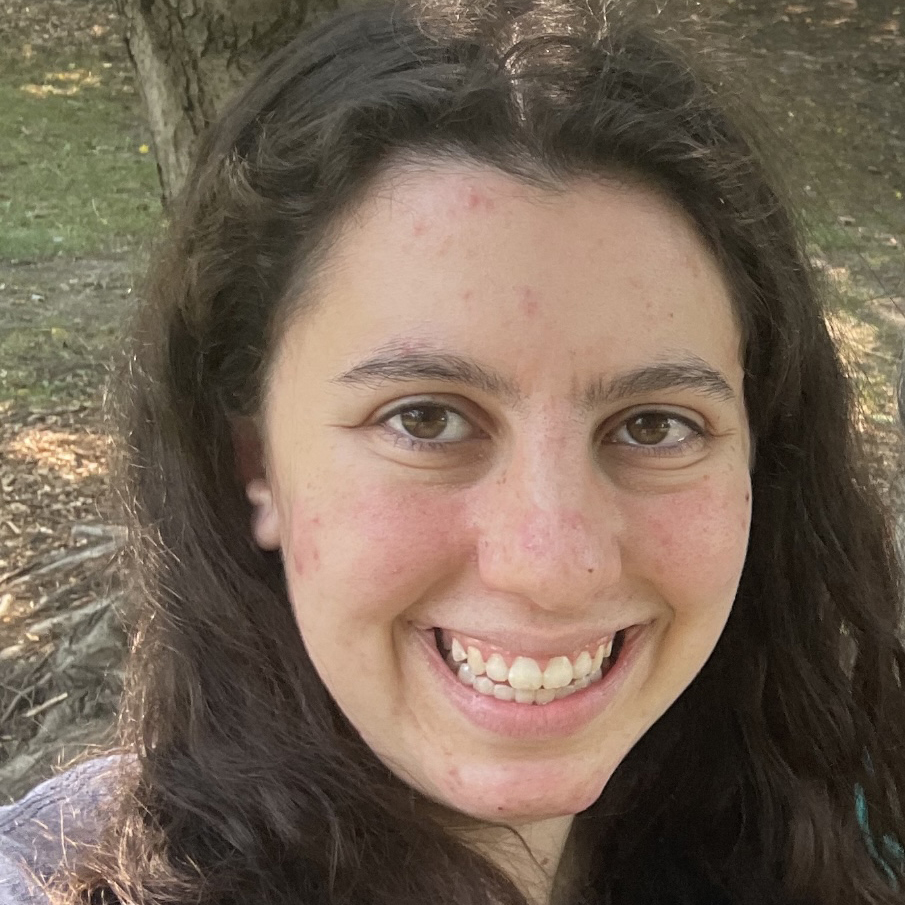 First things first: A hearty congratulations to the grand prize winner of the 2022 Janelle Joseph Environmental Writing Contest, Eva Bein, and our other winners, Tyler Swanson and Momo Wang! In his feature article, Swanson shines a light on solar energy and how it is changing the agricultural landscape, while Wang's poignant memoir of life, death, and bugs reminds us that even the smallest creatures have value in our world. The complex and sometimes deadly interface between humans and the animal world is likewise Zoe Huspen's theme, as she explores the political struggle between conservation and ecotourism in everyone's favorite East Central Illinois hiking getaway, Kickapoo State Park. 
Directing our gaze skyward, Bein reports on the little-known dangers posed by expansive windows for birds both in our campus community and beyond: it turns out the death toll is staggering. To remind us of why we care about birds, Lily Reynolds showcases the marvelous intelligence of crows and their vital role in our ecosystem. Taking flight abroad, Laila Ismail examines the Middle Eastern water crisis, while our latest Q&A features U of I Professor Emeritus Donald Wuebbles, who served as a White House expert on climate change under President Obama. For an insider's view of the climate crisis, this is a must-read.  
From the U of I quad to the White House to the Middle East, you never know where Q will take you — and that's exactly the point. For a bird's-eye view of all things environmental, our latest edition of Q soars to new heights! 
Rachel Weingart, Student Editor
and the Q Editorial Team
March 2023
Volume 5, Issue 1 Editor's Note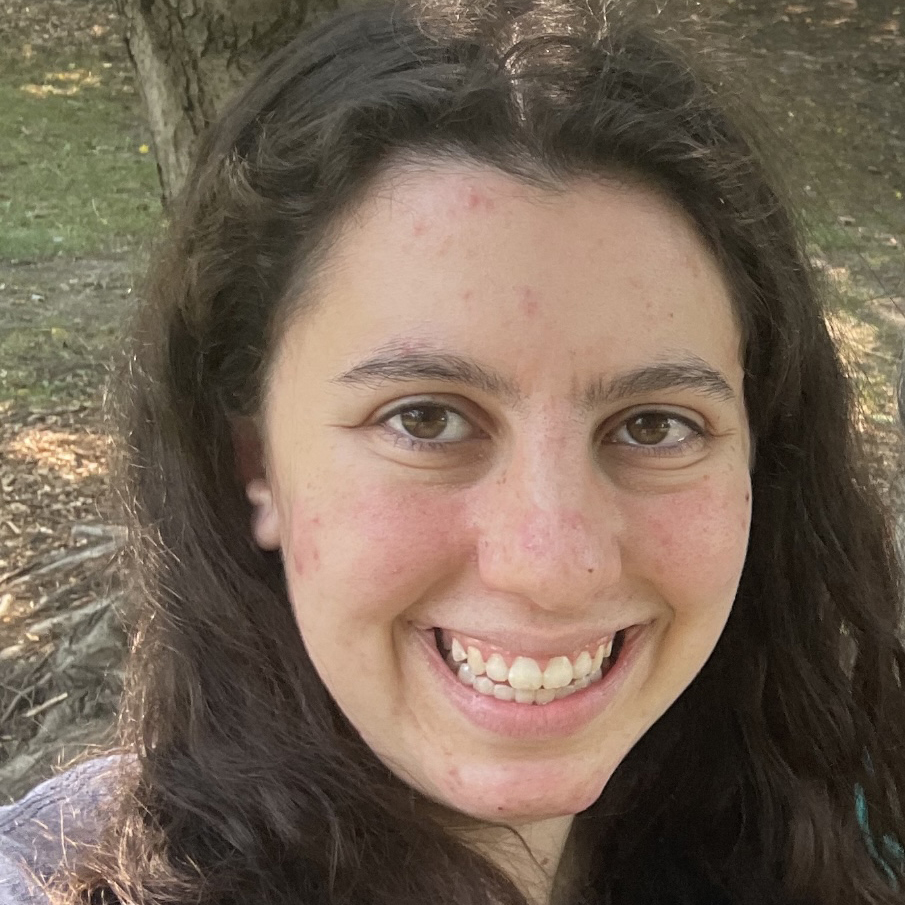 Q Magazine's ninth issue takes a hard look at conservation, both in Illinois and beyond. Focusing on often overlooked species, our writers report on how birds, frogs, and everything else play unique roles in the health of their ecosystems — and how all life is interconnected.
First, birds! Faith Maranion focuses on the overlooked threat of noise pollution to avian health, while, in our lead story, Lauren Brunk reports on her hands-on experience with bird banding in the long-term research effort to learn more about ecology.
Turning from the bird-filled sky to our precious waterways, Abby Culloton investigates the challenge of preserving wetlands in Point Pleasant, Ill., for all riparian species to enjoy, such as frogs. In "The Frogs are NOT OK," I focus on the cannibalistic survival mechanism that has enabled spadefoot toads to thrive despite the accelerating effects of climate change.
Back on campus, Tori Ruzzier and Sydney Sadler tell the inspiring story of Champaign activists Clark Bullard and Bob Bales, whose decades-long fight against the entrenched power of industry and the Army Corps of Engineers saved the local Middle Fork habitat along the Vermilion River.
Elsewhere in this issue of Q, Olivia Grubisich provides an in-depth look at yan hu suo, a Chinese plant that can help those struggling with opioid addiction. Meanwhile, Julia Marsaglia reports on growing climate activism at the U of I centered on efforts to decarbonize campus energy.
As always, you'll leave Q better informed — and with a better feel for the intrinsic value of the natural world. The conservation of our skies, earth, and waters is a constant theme here at Q. Like throwing a pebble in a clear pond, this urgent message ripples ever outward …
Rachel Weingart, Student Editor
and the Q Editorial Team
October 2022
Volume 4, Issue 2 Editor's Note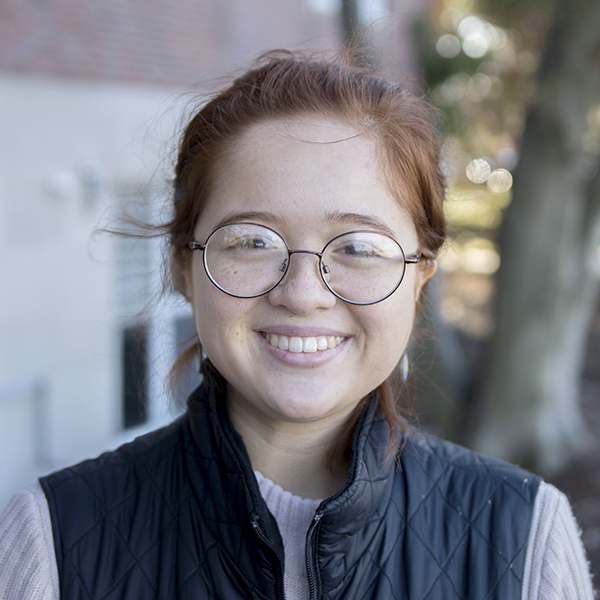 In its eighth issue, our Q Magazine authors tackle tough issues head-on. We grapple with environmental injustices and agricultural pollution, but still highlight silver linings in a way that only young, committed environmental writers can.
First, congratulations to the Janelle Joseph Environmental Writing Contest grand prize winner, Tyler Swanson! Tyler exposes the digital world's effects on our very real, natural world — though perhaps it should come as no surprise that the capitalistic craze of crypto has detrimental effects on the environment.
Both Kratika Tandon and I wrestle with the topic of environmental justice. Read Kratika's Q&A with Richard Lazarus, an Urbana native, U of I alum, and one of the creators of environmental law as we know it. And read my first-hand account of protesting on the frontlines of Line 3, an oil pipeline that breaches Anishinaabe territory in Minnesota. This "Black Snake" is dripping with illegality and genocidal histories, but also hope.
Turning to the human-engineered realm of agriculture, Kayla Vittore explores the possibilities of biofuels as a premier energy source on the horizon, while Zara Nyhus brings our attention to how cover crops can help conserve Illinois's essential terrain.
What do glowing algae, naval warfare, and genetic research all have in common? Allow Grace Finnell-Gudwien to be your tour guide through the mysterious world of bioluminescence. Who knows, your streetlight may be someday replaced by a naturally-glowing tree!
Still steeped in nature's wonders, flip (or click!) to Erinn Dady's report of her research on the Wabash River. In stewarding an orchard-turned-junkyard-turned-restored habitat, Dady draws a beautifully optimistic conclusion about the future of natural areas and our relationships with them.
We hope this spring issue sparks both your curiosity and the motivation to pursue those curiosities, contributing to today's global and local environmental movements. Whether your interests lie in energy, agriculture, Earth's natural marvels, or all of it together, what matters most is that we continue to passionately share with others what makes us each tick.
Maria Maring, Student Editor
and the Q Editorial Team
March 2022
Volume 4, Issue 1 Editor's Note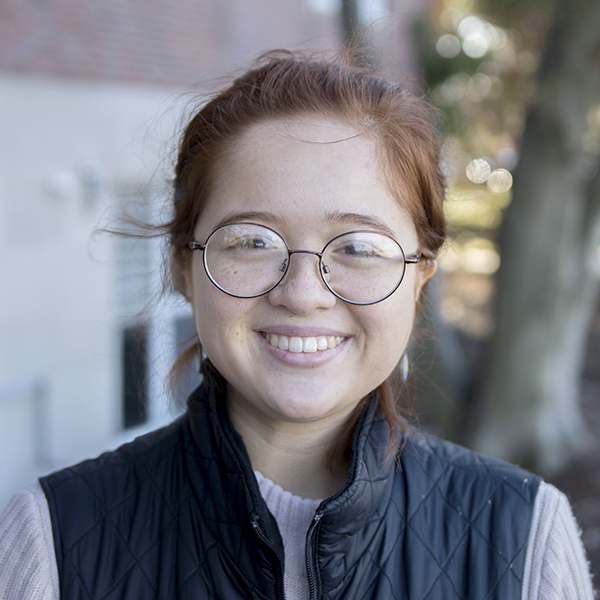 In this issue of Q, climate change comes to our backyards. You don't need to travel to the deforested Amazon or melting polar caps to witness its manifestations. Read on to discover how writers from the U of I's Certificate in Environmental Writing and other undergraduate authors are tackling environmental and social justice right here at home.  
Andy Sima argues that single-use plastic water bottles don't only kill sea turtles, but damage human health, too. Nikki Palella, meanwhile, focuses on a different industry. When her clothing donation was denied at a secondhand store, she was inspired to investigate behind the scenes at Goodwill — and it's not so good. Q's Jane Halloran sat down with Karma Trade's Mona Fang to discuss her business pitch for redesigning the fashion scene. In this Q&A, Fang tells the story of starting her clothing-swapping business her junior year in high school, and how her business is thriving with a sustainable fashion-conscious clientele.  
Back in suburbia, Miranda Johnson describes how a tiny emissary from the wild – the emerald ash borer – is driving precious ash trees to the brink of extinction. White-tailed deer are invading the same backyards, and they have hit their highest population level since 2012. Olivia Grubisich explains how culling, as barbaric as it might seem, might be the only solution to a sustainable coexistence. 
The Great American Lawn is more than grazing plains for our four-legged neighbors; it has devolved into an ecological nightmare. Nicolas Ramkumar explores the environmental costs of pristine green grass, and the possibilities for suburban sanctuaries that are both beautiful and sustainable. 
We hope that by reading these close-to-home reports, you'll ponder the climatic changes in your own backyard. Maybe you'll be moved to help contribute to the fight for more environmentally friendly and equitable communities where you live. Either way, we hope you enjoy these dispatches from the front line of sustainability, in Illinois and beyond. 
Maria Maring, Student Editor
and the Q Editorial Team
October 2021
Volume 3, Issue 2 Editor's Note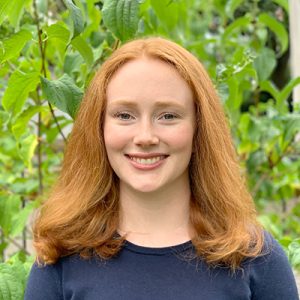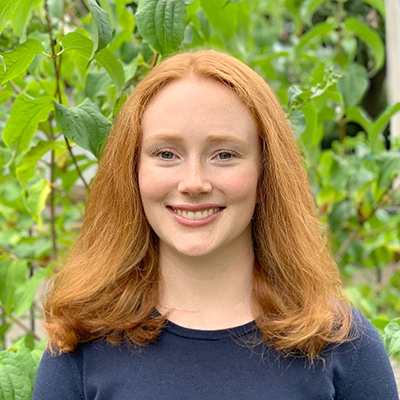 If you feel any trepidation about reading yet another apocalyptic environmental publication, fear not! In Q Magazine's most thematically diverse issue yet, our authors act as guides through local rivers and transnational corporate reckonings, inviting you into their own personal relationships with environmental change.
In our headline piece, grand prize-winner of the 2020 Janelle Joseph Environmental Writing Contest Andy Sima shares his experience with a ravaged environment: the charred property of New Mexico's Philmont Scout Ranch. Read "Burn Zone" to learn how the aftermath of a single fire reframed Sima's understanding of human impacts on the natural world. 
The vast nature of environmental problems can be overwhelming, but Gwenna Heidkamp spins a story close to our campus in central Illinois: the dumping and accumulation of coal ash in the Vermilion River. This hometown horror story exposes the public health and environmental consequences of reckless energy waste disposal, a true "Silent Killer."
We humans hold great affection for our homes, and places nostalgic to us. In her piece "Solastalgia," Maria Maring vocalizes the emotional toll of reflecting on the expiring natural world — and our role in its demise. How can we use art to further communicate our sense of loss and the necessity of hope?
The way we feel about the environment, and our impact on it, matters. And in "An End to Greenwashing," Jennifer Coronel shows that making consumers feel good about their impact on the Earth can even be profitable. Brandon Hausser scrutinizes one particular company — LEGO — in his piece, "Plant-Based Fun." LEGO is investigating ways to swap petroleum-based products with plants … but is the company's commitment to sustainability as rock-solid as its product?
In this moment of renewed respect for the science supporting public health, take a moment to read Anneli Cers' interview with renowned microbiologist Joan Rose, winner of the 2016 Stockholm Water Prize. Rose has developed new methods of tracking pathogens in water systems, including Covid. 
The myriad ways that waste impacts public health go well beyond the water we drink. In "Dirty Coal," Peter Davis articulates how the ash from this all-too-common energy source creates toxic waste that pollutes air, water, and even our bodies. But there may be hope yet. Jonah Messinger also explores the future of energy through an investigation of the California blackouts of August 2020. One lesson from California is the failure of fossil fuels to meet demands — and the potential of renewable energy to take its place.
So, take one last look at your light switch, household cleaning products, water tap, and childhood LEGOs; then dig into our sixth issue of Q Magazine to learn their destiny in a sustainable universe. One thing's for sure: You'll never look at any of them in the same way.
Sarah Gediman, Student Editor
and the Q Editorial Team
Feb. 1, 2021
Volume 3, Issue 1 Editor's Note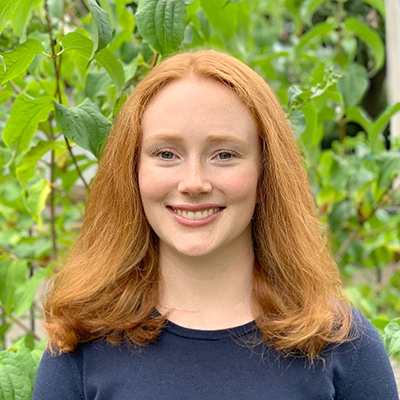 How much do you really know about the deep waters that cover our planet?
In Q Magazine's fifth issue, our authors explore hot-button issues of our time — technology, medicine, energy — through the prism of water. Lindsay Albright's piece, "Blue Bloods," describes how the 450-million-year-old horseshoe crab is essential to developing human medicines and vaccines.
Sharks, meanwhile, in Shelby Job's lead article on big data infrastructure, playfully threaten the fiberoptic cables that transmit information vital to our technological world, unaware of big data's existential threat to them.
Our ever-growing infrastructure is threatening freshwater environments as well. In "Save the Lakes," I connect plastic production, energy consumption, and decrepit pipelines in the Great Lakes. One rusty pipeline in particular, Line 5, threatens the largest freshwater ecosystem on the planet and embodies many of the overwhelming energy challenges yet to be solved globally.
In a pair of thought-provoking op-eds, Brooke Witkins and Joshua Reed investigate solutions to these energy problems on the atomic level. Nuclear fusion has the potential to create significant amounts of energy using the same generation process as the sun: the fusing of atoms together. Witkins explains how this would generate significant clean energy without the safety risks of current nuclear infrastructure, while Reed describes the promise of graphene — a carbon-based material 200 times stronger than steel that may be used to manufacture a range of sustainable technologies, including clean batteries and solar panels.
If you find your own energy levels dropping, Nicole Pinsky returns from study abroad with her essay on Italian food culture. In Italy, it's more than likely a tomato will be served within walking distance of the vine on which it grew and ripened. Meanwhile, back in Chicago, the vegetables on a plate may have seen more of the world than the person who consumes them — why?!
And finally, how do we make sense of all of the data, and bubbling political controversy, about the environment? In an interview with Katherine Hayhoe, Professor of Public Policy at Texas Tech University and Illinois alumna, Maria Maring asks about the most effective ways to communicate the threat of climate change. Hayhoe's message is clear: Climate change conversations work best when people share what they know with people they know.
Speaking of what everyone knows: Q Magazine serves up the very best of student environmental writing, locally grown here at the University of Illinois. Sample and enjoy . . .
Sarah Gediman, Student Editor
and the Q Editorial Team
Oct. 5, 2020
Volume 2, Issue 2 Editor's Note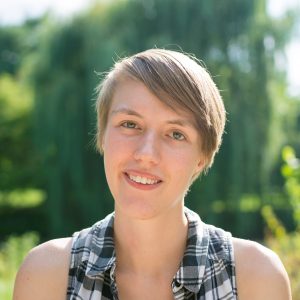 Just as a single river connects a variety of different habitats and biomes, the thread of caring for our land and rivers weaves through the fourth issue of Q Magazine.
In "Twilight on the Gila," veteran Q writer Jenna Kurtzweil takes readers on an expedition down the politically contested Gila River in New Mexico, America's first official "wilderness." In an increasingly parched and populated world, arguments over whether water should be diverted from the river for farming make the Gila a flashpoint for competing priorities of sustainable management and environmental justice.
A thousand miles north of the Gila, the Columbia River flows through a desolate stretch of land in Hanford, Wash., with more history than meets the eye. In "The Long Reach," I wade through Hanford's wartime nuclear past — and the toxic legacies still washing up on the Columbia's banks.
Closer to home, Carly Hopkins tackles Chicago's vacant lots problem. While these lots dotting the Rust Belt's urban landscape have historically been seen as an index of poverty and a magnet for crime, a new initiative — the Large Lots Program — is taking strides to return lot ownership to residents, with impressive results.
Even as vacant lots have swallowed up urban areas for decades, rural prairie habitats continue shrinking in Illinois. Vivienne Henning offers an inside look at conservation efforts to help prairie birds like the Bell's vireo, whose populations have long suffered at the hands of Big Agriculture.
In our regular feature on Energy Futures, Charlee Thompson takes readers to Nepal for a crash course in black carbon. While many technological strides have been made to solve the black carbon crisis, Thompson argues in her op-ed that we need both technology and education to address the human behavioral issues at its core.
Finally, Maria Maring and Gwenna Heidkamp interview Natalie Kofler, a molecular biologist and Levenick resident scholar at the Institute for Sustainability, Energy, and Environment. Kofler discusses her many projects that focus on inclusion, integration, and innovation in the practice of science — a truly inspiring message to be sounding in the halls of a global research hub like the University of Illinois at Urbana-Champaign.
So, deep breath, and let's take a dive into Q Volume 2, Issue 2!
April Wendling, Student Editor
and the Q Editorial Team
Feb. 28, 2020
Volume 2, Issue 1 Editor's Note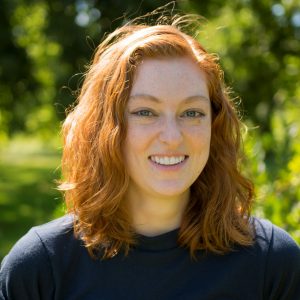 Ask yourself: What constitutes "wilderness" in the 21st century? 
Q Magazine's third issue reports from the front lines of the ongoing struggle between humans and nature. Each original essay tackles in its own way the tough-to-answer question: What does it mean for us to "win," ecologically?
In our poignant lead story, "Your Friendly, Neighborhood Coyote," Amber Volmer offers a subversive look at the canine most often associated with cartoon roadrunners and eerie desert cries. What if the coyote's legacy were instead scrappiness, adaptability, and resilience in the face of relentless development? 
Next, Haley Ware takes us to the jungles of Myanmar where, under the radar, gruesome atrocities are decimating the world's most charismatic fauna. "Skin Deep" is at once an alarming wake-up call to a new rash of elephant poaching, and an impassioned plea to look environmentalism's hardest cases in the eye and demand change.
Meantime, 4,000 miles to the northwest, in Ukraine, life finds a way against the odds. In the notorious Chernobyl Exclusion Zone, April Wendling describes capital-N Nature's fight to win back ground at every trophic level, from mushrooms and marshes to wolves, bears, and beavers.
Chernobyl isn't the only place where the human/non-human barrier is breaking down in a big way. In "The Seven Wonders of the Anthropocene," your intrepid student editor treks from KFC to Ancient Greece and back again in search of locations where the two clash, converge, and align.
Q also offers meditations on a post-carbon world. For "Energy Futures," veteran writer Zack Fishman grapples with the viability of carbon capture technology, while Nidhi Shastri argues for a new policy symbiosis uniting clean energy and social justice. Investing in clean jobs here in Illinois, she maintains, can liberate communities from toxic hazards, while spurring a Midwest economic "bloom."
As you click through this latest issue of Q, brace yourself for a jarring journey into the wild. Look both ways as you reflect on your relationship with a nature that's present and persisting — in changing ecosystems, in the elusive creatures that dart through city streets, in the illusory conceptions of wilderness we subconsciously cling to.  
Reading Q 2.i, you'll never look at a coyote, a wind turbine, or a cast-off chicken wing the same way again.
Jenna Kurtzweil, Student Editor
and the Q Editorial Team
Sept. 1, 2019
Volume 1, Issue 2 Editor's Note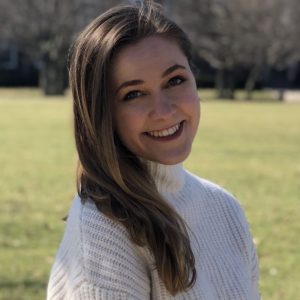 Water, water, everywhere, nor any drop to drink…

Fresh water is essential to life, but 844 million people across the world lack a clean, reliable supply. As the tide rises on the second issue of Q Magazine, Illinois students are examining water inequities to our south, in the thirsty tropics, and showcasing the people impacted by a hotter, more disaster-prone world.
When climate change ramps up the severity of tropical storms, geographically vulnerable countries must cope with the wreckage. Engineering student Mark Healy takes us to Puerto Rico in the aftermath of devastating Hurricane Maria, where residents are still plagued by toxic water and a battered, or non-existent, infrastructure.
Across the gulf, in El Tablón, Honduras, villagers likewise struggle with regular access to drinking water.  In "A Clear Message," Taylor Jennings works with an Illinois team to right the wrongs of a failed, top-down water development project. Here, we learn how water issues aren't solved with engineering prowess alone, but rather a keen eye to cultural context.
Back in the Midwest, the watery world is the theme of two pieces pitch-perfect for nature-loving readers of Q. Mallory Shaw tours the wetland beauties of the restored Emiquon, while Clarissa Ihssen mixes science and nostalgia in reflecting on her lifelong love of muskie fishing in northern Wisconsin.
Wetlands and muskies are a much-needed tonic after the sobering news on recycling in Q I.ii. Laura Schultz explains why China's recent ban on imported Western garbage marks a plastic fork in the road for the global recycling industry, while regular contributors Zack Fishman and Jenna Kurtzweil pick two items from the trash heap — discarded pens and styrofoam takeout containers — for a much-needed closer look.
And finally, we debut our newest section of Q, "@Illinois," which showcases innovative environmental research on our great campus. Thanks to a powdered rock with extraordinary chemistry, the next big thing in agriculture could be climate mitigation — and it's all being tested right here in our backyard.
So, enjoy our second issue of Q. For environmental writing that's refreshing, we're no mere drop in the ocean.
Katie Watson, Student Editor
and the Q Editorial Team
Feb. 28, 2019
Volume 1, Issue 1 Editor's Note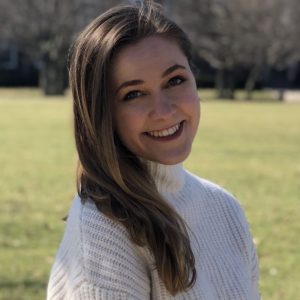 Wind, waves, and high water drive our lead stories in this, the debut of Q Magazine, featuring original articles by University of Illinois students enrolled in the Certificate in Environmental Writing (called CEW, hence "Q"!).
Ice caps are melting, while tides are rising and hurricane-driven storm surges threaten routine disasters. South Florida takes center stage in David Marcus's "The Rising Tide," which tells the sobering story of how climate change, rising water, and "dumb growth" are conspiring to spell doom for communities from Fort Lauderdale to Miami. With climate denialists in power, and next-to-nothing being done, anxious Floridians facing existential threat to life and property are left to wonder how short-term mindsets will ever solve long-term problems.
Meanwhile, in the Caribbean islands, urban planning debates among wealthy Floridians might seem like a luxury to islanders trapped by geography and economics in the path of a killer hurricane. In "Weathering the Storm," Melissa Wagner takes us to the tourist paradise of St. Thomas, where a year ago Hurricane Irma devastated the lives of local residents without the resources to flee. With climate change increasing the destructiveness of Gulf storms, Melissa shows that while wealthy ex-pats can pick up and leave post-storm, it's local islanders who are left to pick up the pieces.
In keeping with the theme of environmental justice, Lisen Holmström's wonderful essay reminds us of political battles waged closer to home, and how inspiration can rise from the ashes. Chicago's Altgeld Gardens is home to one of the most toxic industrial legacies in the country, but also to "The Mother of Environmental Justice," Hazel Johnson. In a decades-long career, Johnson tirelessly advocated for thousands of low-income public housing residents exposed to carcinogens in their homes, water, and soil. Forty years later, her daughter Cheryl Johnson continues the fight; she speaks to Q about her mother's amazing journey that took her from the South Side to the White House.
Look also here for the debut of regular Qsections, "Living World" and "Let's Talk About Stuff." Here we showcase some eye-catching shorter pieces by students in our Certificate in Environmental Writing, who explore biological wonders of the world —bison, ants, fungi — alongside our problematic addiction to stuff that contaminates that world — here, the seductive lure of dish soap!
So, welcome to Q,an informative, intriguing, and (we hope) inspirational guide to the age of Big Questions About The Environmental Future — authored by students with more at stake than anyone, and who will help decide, more than anyone, what that future will be.
Katie Watson, Student Editor
and the Q Editorial Team
Sept. 10, 2018