Welcome to Q Magazine, a showcase for inspired environmental writing at the University of Illinois Urbana-Champaign.
Q Magazine features outstanding articles by U of I students, most of them enrolled in the Undergraduate Certificate in Environmental Writing (CEW), a joint venture of the Institute for Sustainability, Energy, and Environment (iSEE), the School for Earth, Society, and Environment (SESE), and the English Department.
When enrolled in the CEW capstone course (ESE 498), students have the opportunity to submit their writing for publication in Q, working closely with instructors and production staff to develop their work to a professional, publishable standard.
The motto of the CEW is "turning data into narrative" — to absorb the latest environmental research and communicate that research effectively to the public. Certificate courses allow students to engage with the latest on-campus research in sustainability science and identify environmental issues they are passionate about.
Whether dropping in to take one of our courses or completing the full three-course sequence, students work with dedicated professors, meet enthusiastic students from disciplines all across campus, and build marketable skills in environmental communication.
Enjoy these student voices, broadcasters for change and a livable planet. 
Our Gracious Donor …
A very special thanks to Janelle Joseph, who has continued her support of the Institute for Sustainability, Energy, and Environment (iSEE) with several generous donations to help Q Magazine student writers go on location and research their stories. Those stories have appeared each of the past three years, most recently in Volume 4, Issue 2.
Her gifts have also funded the Janelle Joseph Environmental Writing Contest, which debuted in 2020 and offered U of I undergraduates the opportunity to submit articles for cash awards and publication in Q! The contest occurs each summer; so far, award winners have appeared in every issue since 3.2.
"Through my dear friend Joel Friedman, I became aware of iSEE's dedicated programs," said Joseph, pictured here with her dog Moonbeam. "The planet and the environment are where all things future begin. All needs and other great causes depend on where we live and are safe. After hearing about iSEE and Q Magazine, I felt HOPE, for the first time in many years, that brilliant young people are working on improvements and solutions."
With Joseph's funding, student writers are inspired to explore environmental issues up close and in person.
We are grateful!
Q Magazine Editorial Board (email us at qmagazineillinois@gmail.com)
Gillen Wood (Editor)

Director of the Certificate in Environmental Writing Program, Institute for Sustainability, Energy, and Environment (iSEE). Author of the award-winning book Tambora: The Eruption that Changed the World (Princeton, 2014). His newest book, on Antarctica, titled Land of Wondrous Cold (Princeton), was published in March 2020.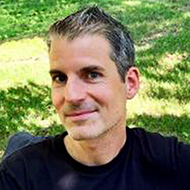 John Levi Barnard 
Assistant Professor, Comparative Literature and Environmental Humanities. Author of Empire of Ruin: Black Classicism and American Imperial Culture (Oxford University Press, 2017). His current book project examines the interrelated histories of U.S. empire, industrial food, and mass extinction.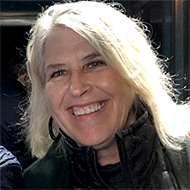 Lucinda Cole
Visiting Associate Professor of English. Her book Imperfect Creatures: Vermin, Literature, and the Science of Life, 1660-1740 explores relationships among literature, agricultural, and environmental pressures during the Little Ice Age. She is now working on two book-length projects related to ecology and the One Health movement.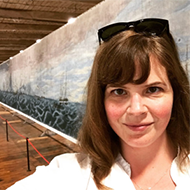 Jamie L. Jones
Assistant Professor, English. Her current book project, Rendered Obsolete: The Afterlife of U.S. Whaling in the Petroleum Age, chronicles the culture of the U.S. whaling industry from its peak production through its obsolescence.
Rob Kanter 
Clinical Associate Professor, School of Earth, Society, and Environment (SESE). Creator and author of the popular Environmental Almanac.
Tony Mancuso 
Communications and Public Affairs Director, Institute for Sustainability, Energy, and Environment (iSEE); Center for Advanced Bioenergy and Bioproducts Innovation (CABBI).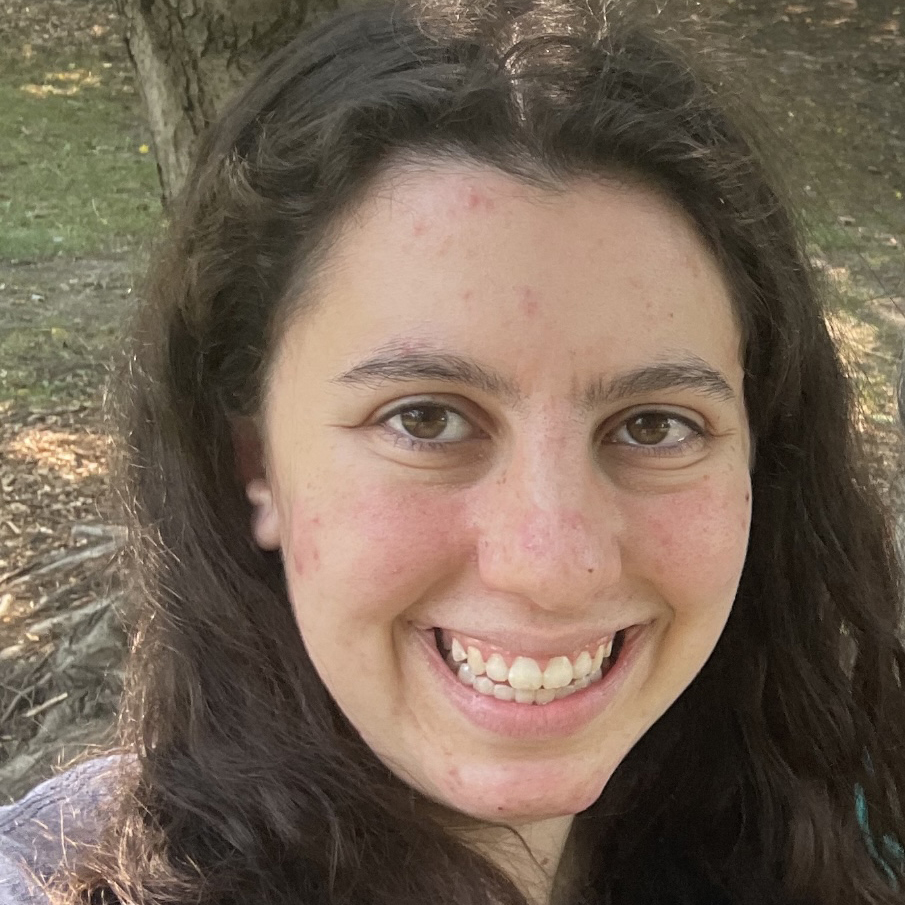 Erin Minor
Q Magazine's Volume 6 Student Editor [more here]
April Wendling
iSEE Institute for Sustainability, Energy, and Environment,  Journalism graduate student, and former Q Student Editor (Spring 2020 issue).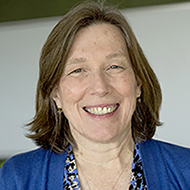 Julie Wurth
iSEE Communications Specialist; Center for Advanced Bioenergy and Bioproducts Innovation (CABBI).
Notable Q Magazine Alumni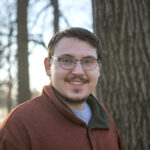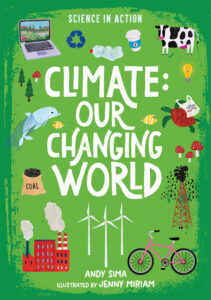 On June 22, 2023, Q contributor Andy Sima (Earth, Society, and Environmental Sustainability and Geography and GIS, 2021), the Grand Prize Winner of the 2020 Janelle Joseph Environmental Writing Contest, published the middle grades nonfiction book, Climate: Our Changing World (Albert Whitman & Co.). The book is a science-focused approach to understanding climate change and its history, breaking one of the world's most complex subjects down into information that can be understood by middle grades readers. It also offers readers concrete actions that they can take to work toward solutions for climate change and its many problems.
Says Sima: "The experience I had from writing for Q Magazine and winning the grand prize was one unlike any other. It was a massive confidence boost, and made me feel more legitimate about my writing and my abilities. It helped me to form my style and cement my love of nature writing as something I could take seriously. It is one of the highlights of my undergraduate career. I am publishing this book because I believe in the importance of the environmental sciences, a belief that Q Magazine certainly shares. I hope it reaches new audiences of readers and encourages them to be socially active and socially conscious."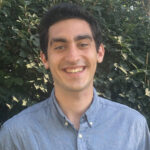 Zack Fishman, a May 2019 alumnus of the University of Illinois and a recipient of the Certificate in Environmental Writing, has taken a winding path to a successful writing career! As of 2023, he now works as a reporter for NewsGuard Technologies, which rates the trustworthiness of news sites. Read the full feature article >>>
Nidhi Shastri, a May 2019 alumna of the University of Illinois and a former writer for Q Magazine, was named one of 16 New Voices by the Associate of Independents in Radio (AIR) in July 2021. Shastri has an award-winning podcast, Model Minority, and has worked as a freelance writer.